Personal Work between Photographer Dimitri Daniloff and CG Artist Sven Hauth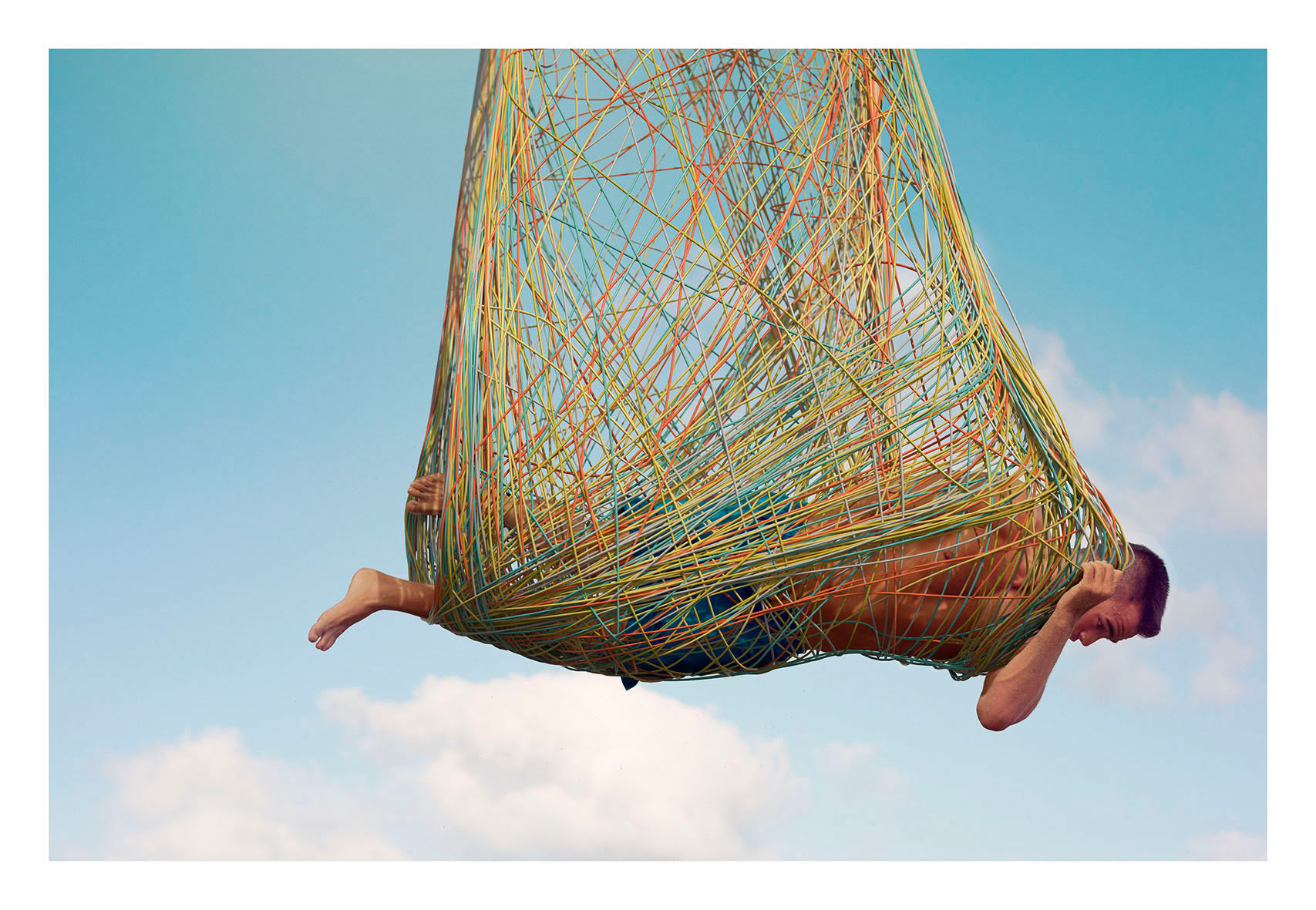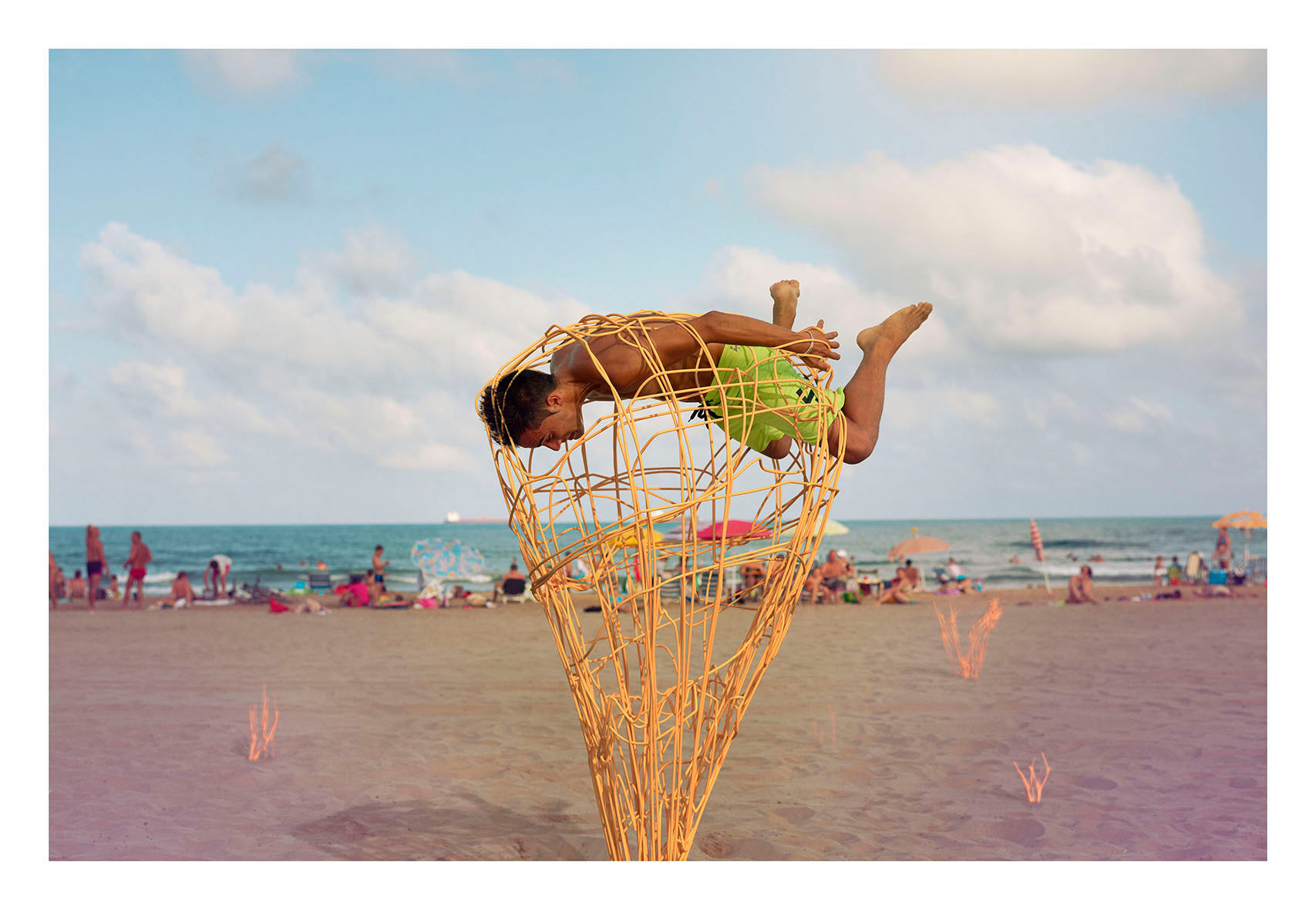 Meshology is a collaboration between French photographer Dimitri Daniloff and German CG Artist Sven Hauth. In this series, CG webs wrap around the human form to create surreal, acrobatic moments of entanglement.
It is part of Dimitri's fascination with incorporating technology in his photographs of human subjects and testing their perceived physical boundaries. He challenges his viewer to consider what is real, and what is possible. 
As part of his work capturing teen culture around the world, he invited Sven to weave virtual hanging nets to trap the young trickers in their futuristic oases. The original images were taken during various Tricking sessions on the beaches of Spain with the Asociación de tricking Vila Real , where youths combine elements of parkour, dance, and gymnastics and contort their bodies in mid-air.
Here are some "Behind the scenes" CGI